Back to main Blog
Simon Morgan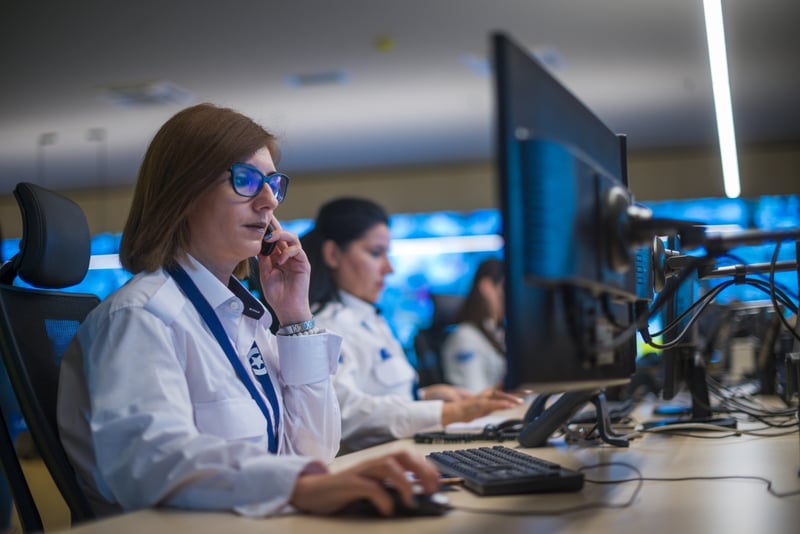 In order to manage today's growth, complexity, and increasing security threats, Security leaders are demanding new solutions. We took at look at the top 8 that are in demand right now...

You need to be able to work securely from anywhere…
Ops can be accessed through all major browsers (Firefox, Chrome, Safari, Edge, etc.) for secure, remote, access and runs on the familiar AWS system.

You need all your information in one place…
All the information your team needs to respond quickly to any event is presented in Ops' single-screen interface—action plans, call lists, available field staff, and location. No more switching from system to system or searching for information in different locations (e.g. a binder under the desk).


Your team needs to collaborate with each other and key stakeholders…
Operators can invite other team members and key stakeholders to join an event—no matter where they're located—with the touch of a button.


You need immediate situational awareness—whether it's across the street or across the globe...
Google mapping gives instant situational awareness in a familiar format, while the ability to immediately view the camera(s) nearest the event means everyone sees the same thing in real-time.


You need a better way to communicate with officers and other field staff...
The Ops Mobile Dispatch App makes this easy, allowing operators to deploy officers directly from the app, while officers provide real-time information—photos, video, and updates—right from their phone, speeding up response and problem resolution.


You can't afford to wait for changes, you need the flexibility to make changes on the fly and on your own…
Ops has many of the advantages of a customized system without the complexity or cost. Changes in policy or procedure can be done straight from the interface—no waiting around for hours or days for an IT maintenance window to become free.


You need accurate data and record keeping for management and investigations…
Ops automatically records every action taken by team members while responding to an event and puts it into a comprehensive audit trail, essential for later debriefing, compliance, and investigation. The Insights tool lets management drill down into the data to isolate factors that can improve response.


You can't afford to wait for a custom installation…
Ops is a subscription service that can be up and running in about a week. We have affordable, monthly, user-based pricing and every account starts with a one-month free trial, eliminating the risk of trying something new.
SureView Op achieves all these and more. Request a demo today and start your 30-day-free-trial to discover for yourself all that SureView Ops can do for your team.