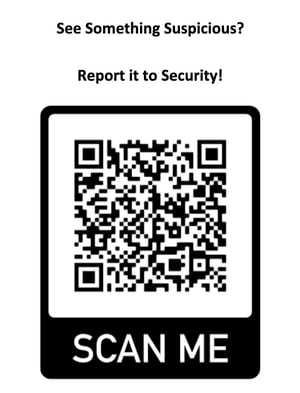 It's important to make it as convenient as possible for people to send security reports to your SOC.
If it isn't quick and easy people might decide that it isn't worth the hassle. This might leave serious security incidents, such as unattended bags or suspicious behavior, to go unreported and therefore unnoticed by your security team.
SureView Ops fixes this by allowing you to add dedicated "Security Report" email addresses. Anything sent to these unique accounts will be grouped, prioritized, assigned to your own personalized action plan, and immediately appear in your operator's alarm queue.




Steps
1. In SureView Ops select Alarms Setup from the main menu and create a new alarm with a unique email address. Steps-by-step instructions can be found on our support portal

2. Copy your unique email address and visit a QR generator website like QR Code Monkey or QR Code Generator.
3. Create a QR code that when scanned will allow a user to send a message directly to your security team via SureView Ops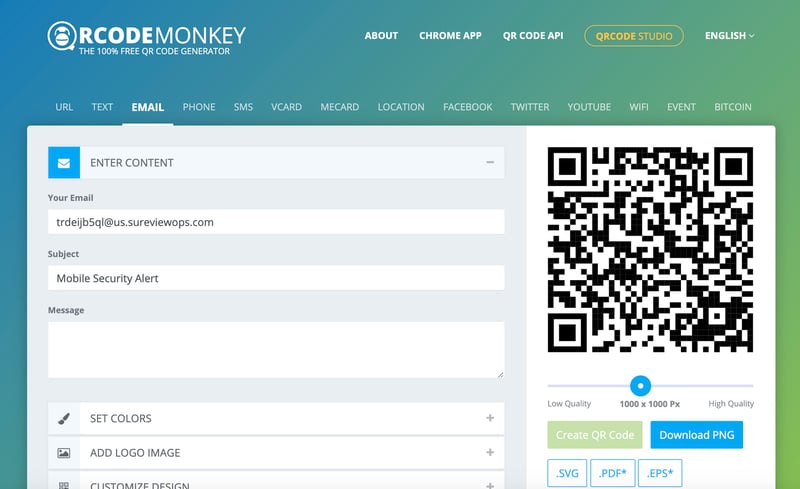 Example of QR code creation in QR Code Monkey
With no need to download a separate app or undergo any special training on-site, staff and even members of the public will now be able to quickly send reports, along with photos or video attachments, directly to your security team.